---
Case study: Application cases of laser marking of automotive steering knuckles
---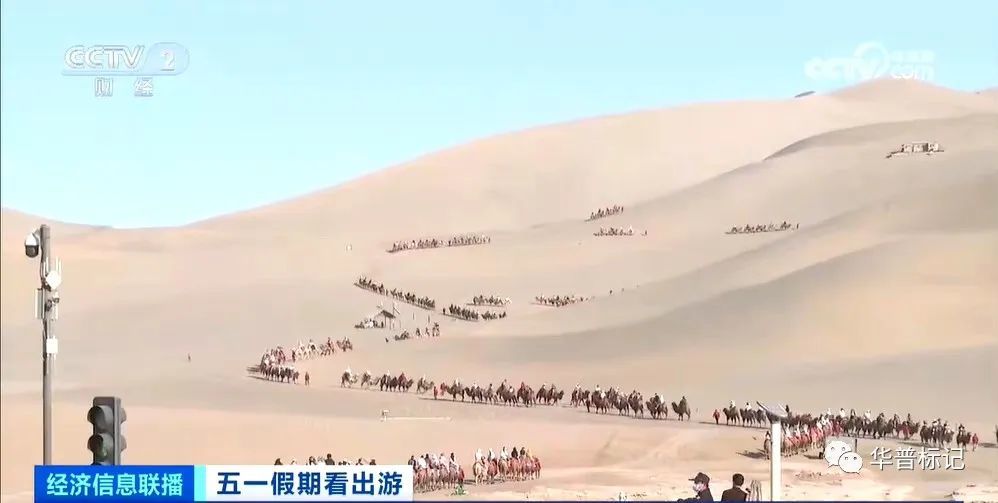 The May Day tourism market is recovering, and during the festival, China is showcasing vitality and unleashing development momentum. People from popular tourist attractions are flocking to each other, and traffic congestion is already common. However, have you ever seen a 'camel' blockage? In Dunhuang, Gansu, the traffic rules of 'red camels stop, green camels go' have been implemented to alleviate the 'blockage of camels'. Perhaps the camels did not expect to see all the relatives they had not seen in decades these days. It can be seen that traffic congestion can occur everywhere, but since our establishment at Huapu Mark, with the concerted efforts of Huapu people, we have always had a "green light" and never experienced a "traffic jam" phenomenon, allowing customers to travel smoothly.
This issue's editor mainly shares a case of marking aluminum alloy steering knuckles in automobiles. The steering knuckle is one of the important components in the steering axle of a car. When the car is in motion, it bears variable impact loads and therefore has high strength. The steering knuckle can ensure stable driving and sensitively transmit the direction of travel, which is an important guarantee for smooth travel.
This client is an equipment integrator enterprise of a Japanese funded machine processing production line in Ningxia
Customer Demand

»»
1. Print the clear code and QR code on the aluminum alloy steering knuckle.
2. The marking content should have clear, non adhesive, and non missing characters.
3. The equipment needs to be equipped with a code reading equipment system and related devices, and it is required to scan and verify the marking content.
4. The code reading device signal needs to be transmitted to the robotic arm, which will place the product in the good or bad product area based on the signal.
5. Configure an anti duplicate code software system to perform duplicate code verification on the coding information to be executed before coding. If there is any duplicate code data, stop the marking process directly and give an alarm prompt.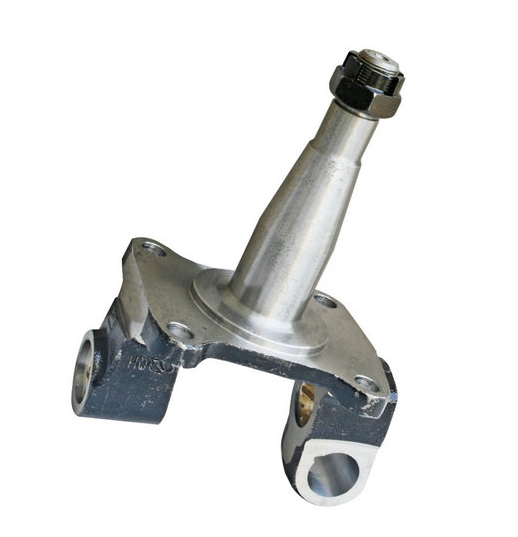 Marking solution
Based on the on-site marking requirements, the customer chose our DBL1-J20 laser marking workstation.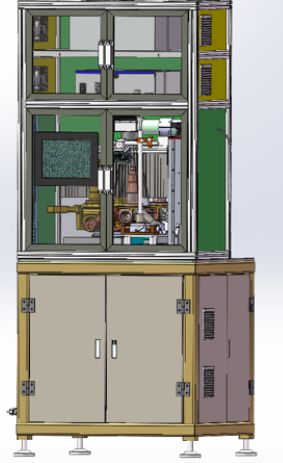 DBL1-J20 laser marking workstation, including Huapu laser marking machine, industrial control cabinet, customized fixture and customized system marking software. The reading system of this workstation uses an online code reader for QR code recognition, with a built-in specific light source and control system, greatly improving the recognition power and stability; The fixture adopts servo module control for positioning, which has higher positioning accuracy and better marking effect; In addition, we have designed a system software based on customer needs that can recognize signals with robotic arms, automatically count and place products in good and bad condition, providing one-stop marking services for customers.
customer site
»»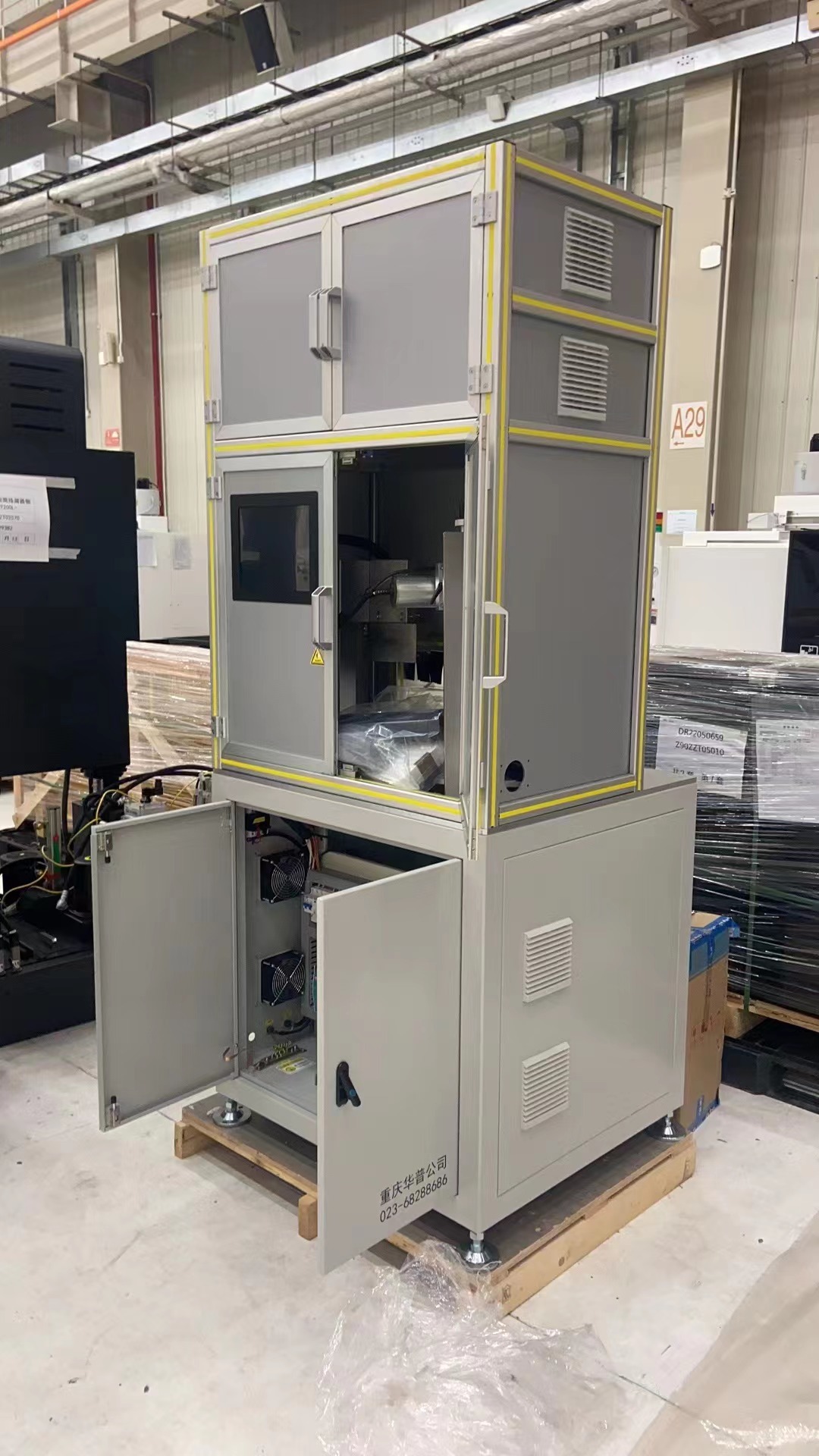 -----Outer protective shell
The external protection separates the feeding position from the marking position, not only ensuring that there is no impact on the outside during marking, but also preventing external light sources from interfering with the code reading effect.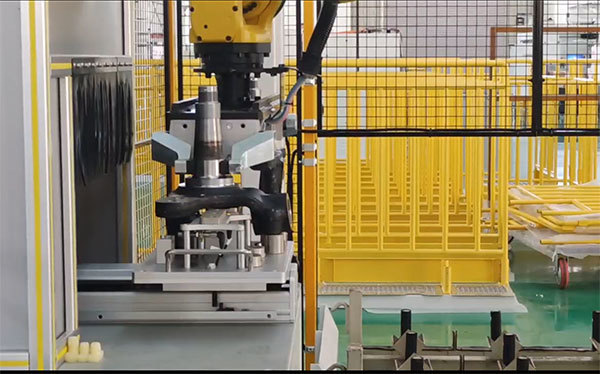 Robot automatic grasping-----
The marking software is equipped with a signal distribution interface with the robotic arm, which can transmit the recognition result signal of the robotic arm, facilitate rapid data communication with the production management system, meet customer needs, and make the production line work convenient, stable, safe, and worry free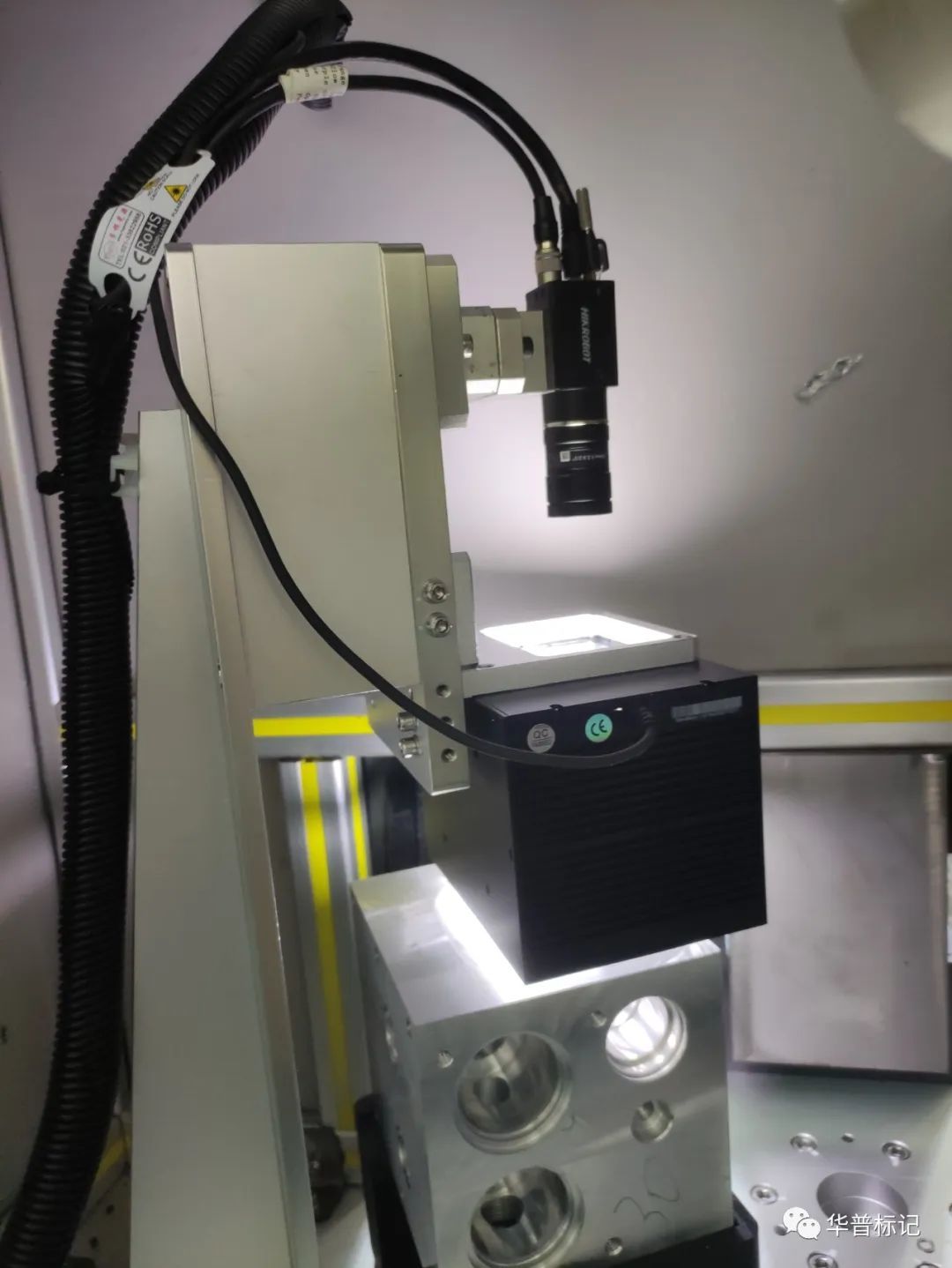 -----vision
Huapu Mark's independently developed visual recognition system, paired with circular light reading codes, has fast recognition speed and high accuracy; After the marking machine completes the marking, the code reading device automatically reads the marking content and verifies the data with the customer's production management system, which is efficient and time-saving.
Marking effect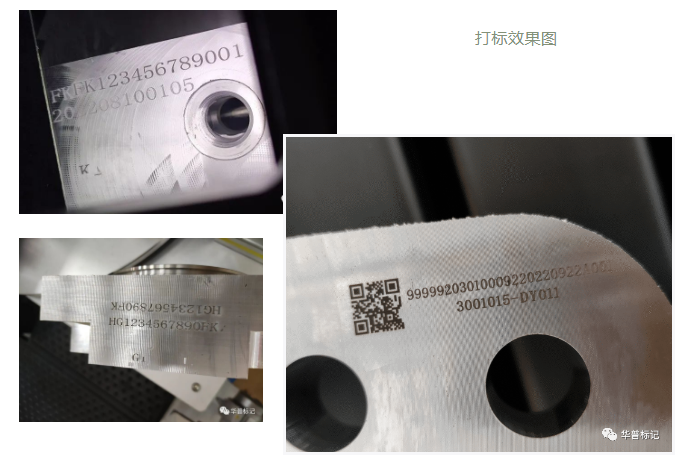 The combination of DBL1-J20 laser workstation and robotic arm not only reduces manual work intensity, but also significantly improves production efficiency; The marking effect is clear and beautiful, indicating that Huapu Marking still maintains a high pursuit of quality despite continuous innovation. We have been doing our best to meet every customer demand!
If you are interested in our marking plan
You can call 023-68203368 Contact us~
Company Profile
Chongqing Huapu Precision Machinery Co., Ltd. is one of the first companies in China to develop and produce industrial marking printing equipment. For 27 years, we have been committed to the field of industrial marking, Always insist on 'there is no best, only better' We strive to build a leading brand of domestically produced marking machines with the spirit of ". We have an experienced and skilled software and hardware research and development team. We independently develop chips and software that are applied to needle engraving laser technology, portable desktop integrated devices, and non-standard design and manufacturing to meet customers' personalized printing requirements. At the same time, we also provide customers with lifelong free software and chip upgrade and replacement services. Huapu service outlets are all over the country to provide you with comfortable printing Provide strong support.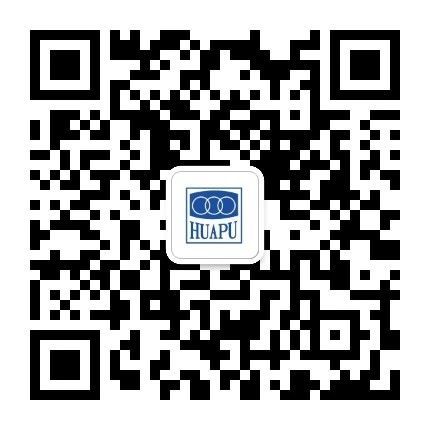 Scan the code to follow the latest news
Pointing | Scribing | Laser Marking
Leading brand of domestic industrial marking machines
mailbox:info@huapumarking.cn
website:www.huapumarking.cn
phone:+86-400-682-8180;+86-023-68203368