---
College Entrance Examination and Huapu Marking | Accurate Marking in Different Fields
---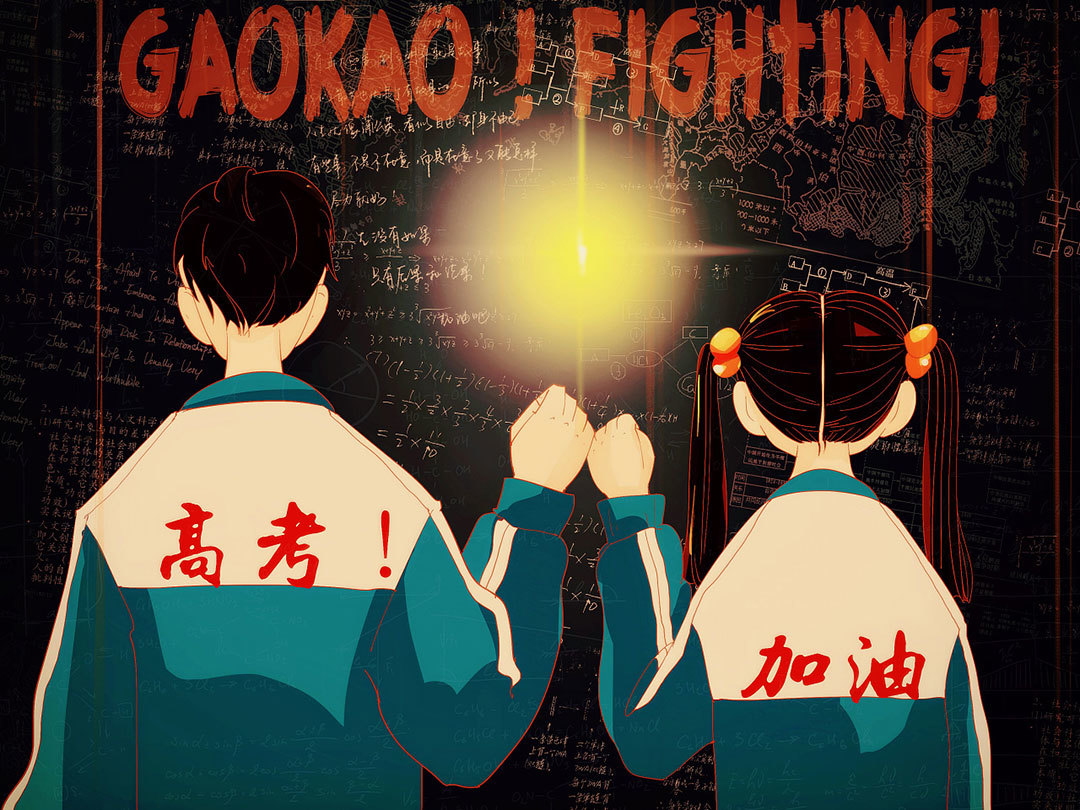 The college entrance examination is a major event that attracts national attention every year, and aluminum alloy crash boards are a common material in our daily lives. Although they may seem completely unrelated, they have one thing in common - precise labeling. In the college entrance examination, each question needs to be accurately marked with the correct answer; In the production process of aluminum alloy crash panels for automobiles, each crash panel needs to be accurately marked to ensure its quality and safety.
In modern society, the number of vehicles and personnel is constantly increasing, so the demand for equipment protection is also increasing. In this case, aluminum alloy collision plates are a protective device used to protect the safety of automotive equipment and personnel. It is made of aluminum alloy material and has characteristics such as lightweight, corrosion resistance, wear resistance, high temperature resistance, and fire resistance.
Aluminum alloy anti-collision plates are widely used in places such as automobile processing plants, airports, parking lots, garages, etc. They can effectively prevent damage and injury caused by collisions of vehicles, goods, personnel, etc. As an important protective device, they have received widespread attention and application.
The aluminum alloy anti-collision plate is easy to install, easy to maintain, and has a long service life, making it an economical and practical protective device. Next, let's take a look at how we left a mark on it.
This client is a large enterprise engaged in electrical machinery and equipment manufacturing in Hebei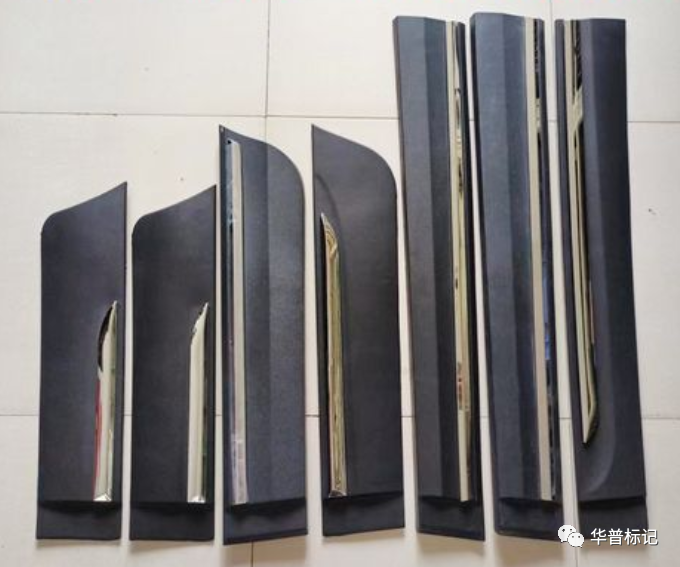 1. Carve Arabic numerals, English alphabet and other clear code contents on the car crash plate with clear effect.
2. The safe and reliable operation of the equipment requires fast and high-quality marking.
3. The marking equipment needs to be able to connect to a barcode scanning gun.
4. The laser controller needs to be connected to the PLC through an IO serial port, and the PLC controls the start of laser marking.
5. The equipment shall be equipped with a Wireless network interface controller to facilitate data transmission with the client.
Marking solution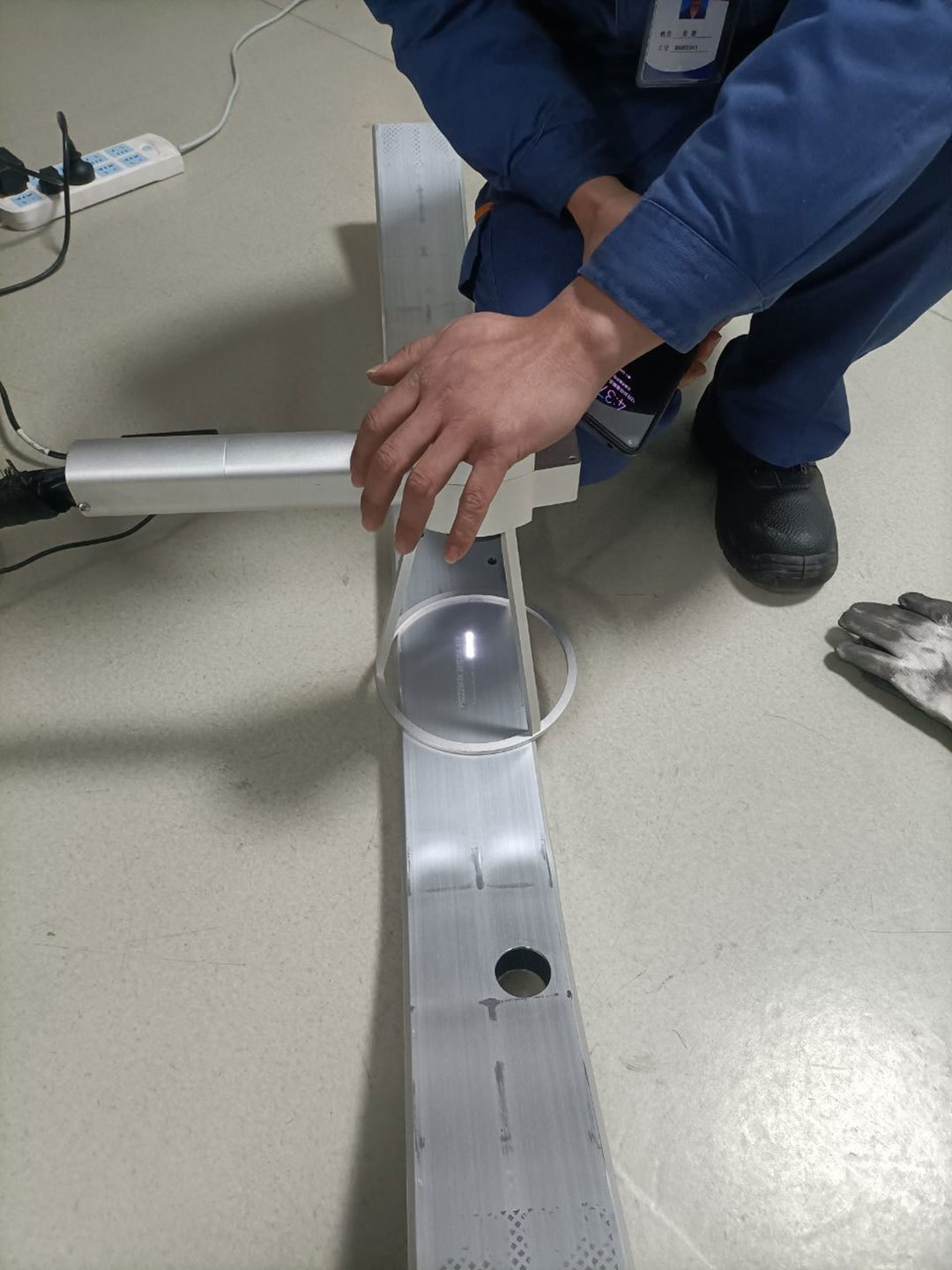 The customer has chosen our DBL1-B20 handheld laser marking equipment based on their own needs. The DBL1-B20 handheld laser marking equipment includes a controller and marking head, as well as accessories such as a smoke processor, laser goggles, marking pillars, and a mobile trolley. This device is suitable for a variety of different materials, with a large brand laser light source for fast and high-quality marking, which is sturdy and durable. The controller adopts touch screen operation, which is lightweight, convenient, and easy to operate. With one click marking, it can ignore various industrial environments for fast and high-quality marking.
Customer Site Map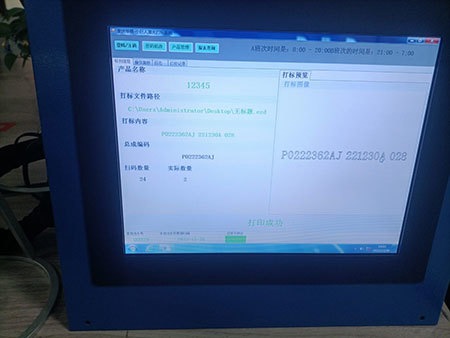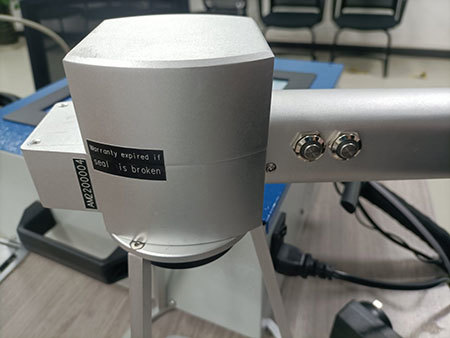 The handheld laser device is compact, lightweight and portable, and the marking software has powerful functions to support various commonly used Vector graphics and bitmap graphics for marking. The device runs safely and reliably, and can achieve fast and high-quality marking. The controller is equipped with a Wireless network interface controller, which is convenient for customers to transmit data and meets all customer needs.
Marking rendering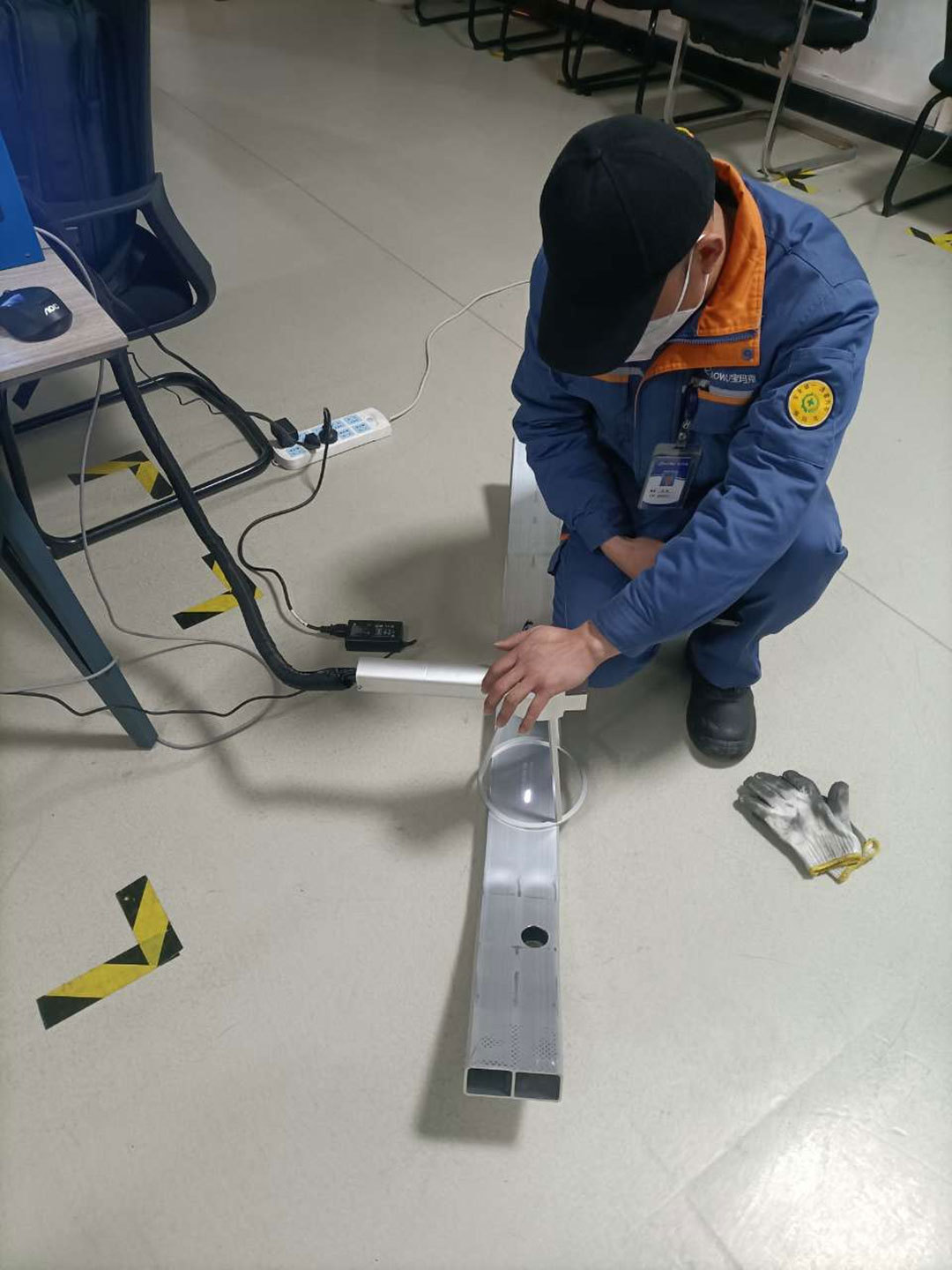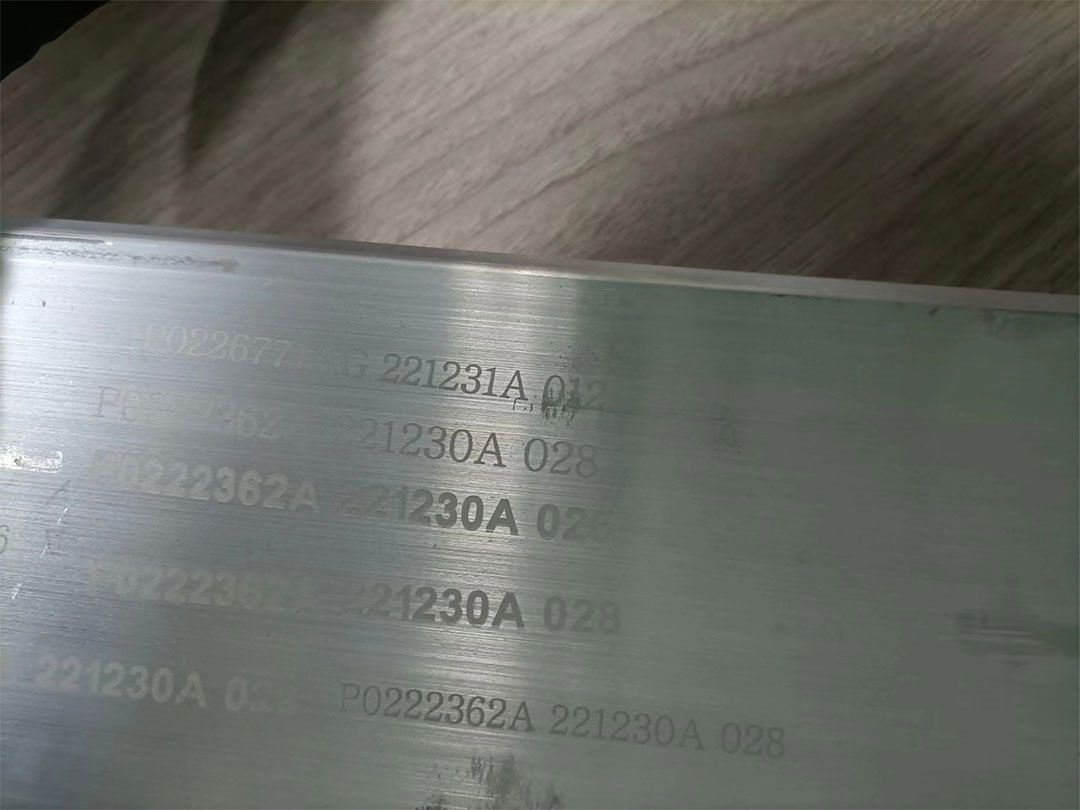 The marking software is simple and easy to use, with an intuitive operating interface, fast operator experience, and high-quality beam, making the marking effect clear and beautiful. It also lasts for a long time. Huapu Marking will customize the marking solution according to your needs.
If you are interested in our marking plan
You can call 023-68203368 Contact us~
Company Profile
Chongqing Huapu Precision Machinery Co., Ltd. is one of the first companies in China to develop and produce industrial marking printing equipment. For 27 years, we have been committed to the field of industrial marking, Always insist on 'there is no best, only better' We strive to build a leading brand of domestically produced marking machines with the spirit of ". We have an experienced and skilled software and hardware research and development team. We independently develop chips and software that are applied to needle engraving laser technology, portable desktop integrated devices, and non-standard design and manufacturing to meet customers' personalized printing requirements. At the same time, we also provide customers with lifelong free software and chip upgrade and replacement services. Huapu service outlets are all over the country to provide you with comfortable printing Provide strong support.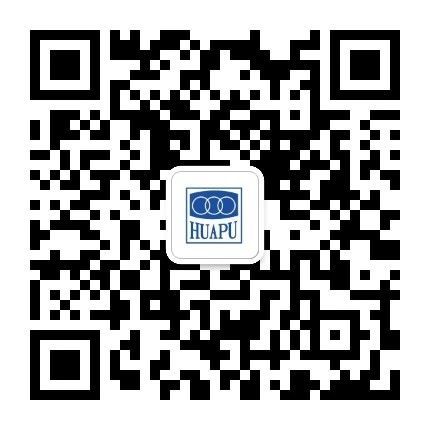 Scan the code to follow the latest news
Pointing | Scribing | Laser Marking
Leading brand of domestic industrial marking machines
mailbox:info@huapumarking.cn
website:www.huapumarking.cn