---
Intelligent Advocate for Vehicle Safety - Automotive Energy Absorbers
---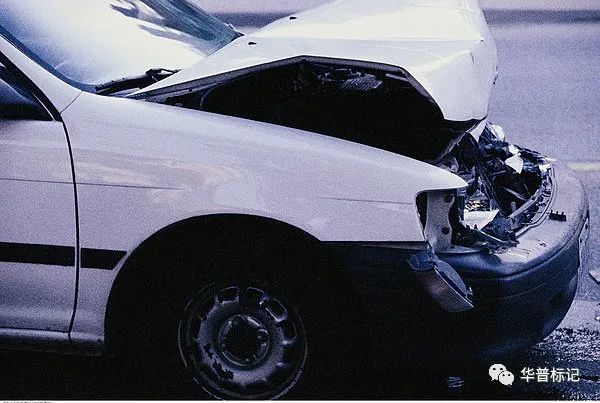 Every year, tens of thousands of traffic accidents occur worldwide, many of which involve car collisions. Despite the continuous progress of automotive safety technology, collisions may still cause serious casualties and vehicle damage. In order to reduce the losses caused by accidents, automotive engineers have been working hard to develop new safety technologies, one of which is the invention of car energy absorbers. It not only improves the passive safety of cars, but also reduces the maintenance costs caused by collisions, making it an indispensable part of cars.
The car energy absorber is an important energy absorbing device in the car bumper system, installed between the crossbeam and the longitudinal beam of the frame, and exists as a low-speed safety protection system. The energy absorber is prone to wrinkling and deformation during collisions, which precisely meets the purpose of effectively absorbing collision energy during low-speed collisions and minimizing damage to the longitudinal beam of the vehicle body caused by the impact force. This time, the editor will bring you a case of coding on a car energy absorber. Let's take a look at how the "ID card" of this life-saving device is made.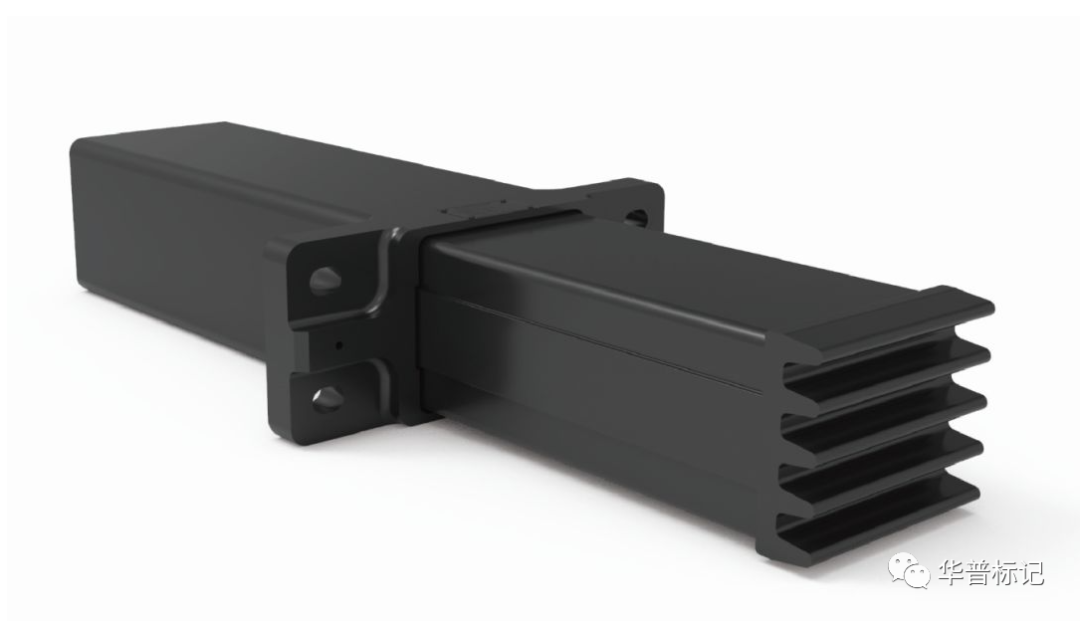 This client is a well-known large enterprise group in the Hebei automotive manufacturing and plastic building materials industries
Customer Demand
1. Print the QR code and QR code on the car energy absorber.
2. The rubbing effect after marking should be clearly visible.
3. The equipment has strong anti-interference ability and can complete work with high quality and quantity in complex working environments; The phenomenon of drawing horizontal lines, incomplete fonts, and other products previously purchased by customers from other manufacturers should not occur.
4. The control system has a simple screen and is easy to operate by the operator.
5. There is a demand for non-standard software.
Marking solution
The customer has chosen our DBS-6D J1540 integrated engraving and marking workstation based on their own needs.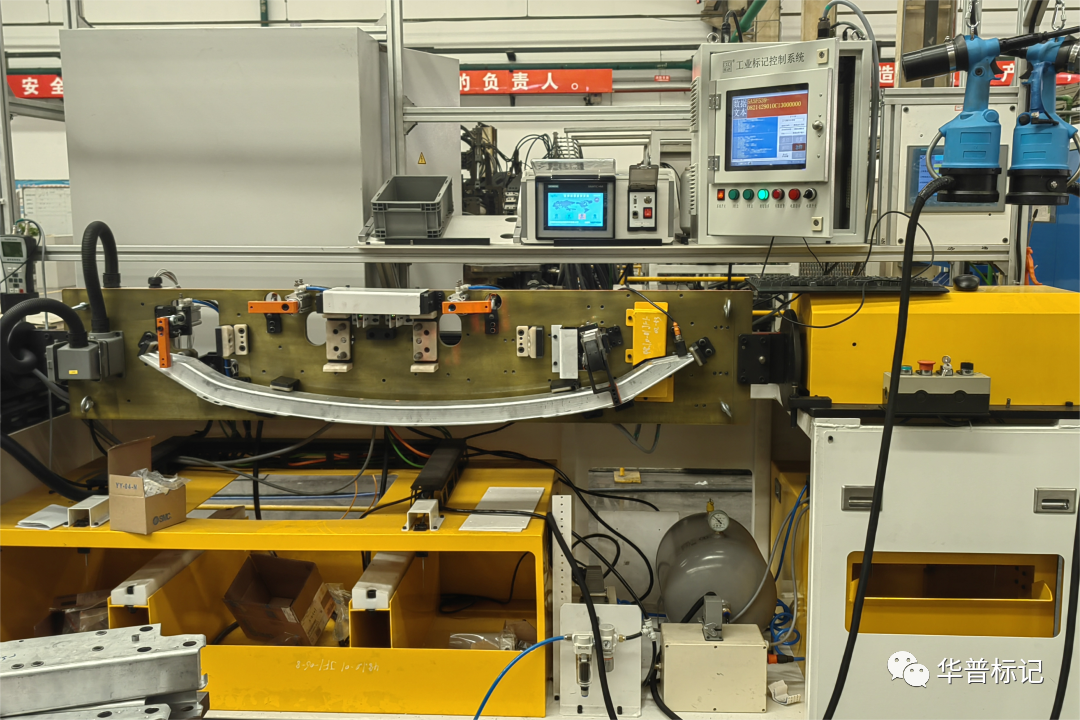 DBS-6D J1540 integrated engraving and marking workstation, including Huapu pneumatic engraving and marking machine and customized non-standard software. This workstation integrates the engraving head, controller, and computer into an integrated machine based on customer preferences and applies them to the production line, greatly improving production efficiency; The marking needle is made of specially designed and manufactured diamond material, ensuring the quality of marking, and the quality of the needle is excellent, greatly improving its service life; Huapu has independently designed non-standard software for OPC communication, with flexible data interface transmission that can meet every customer's needs.
Customer Site Map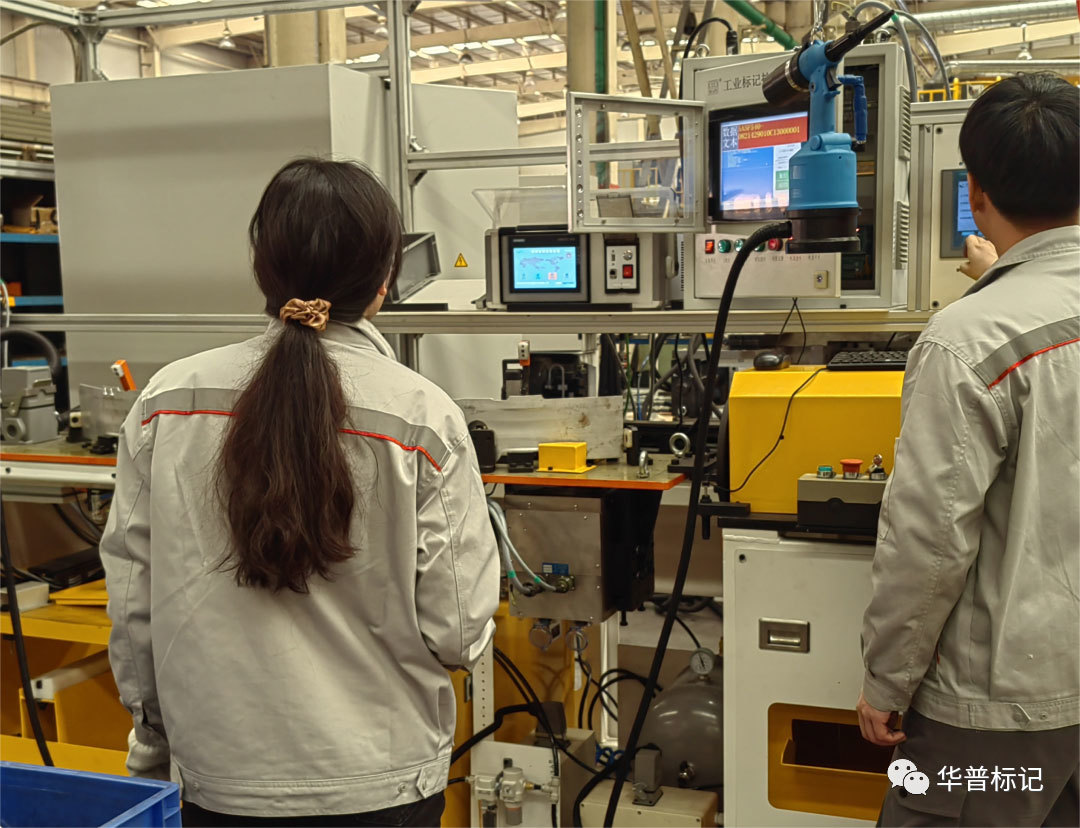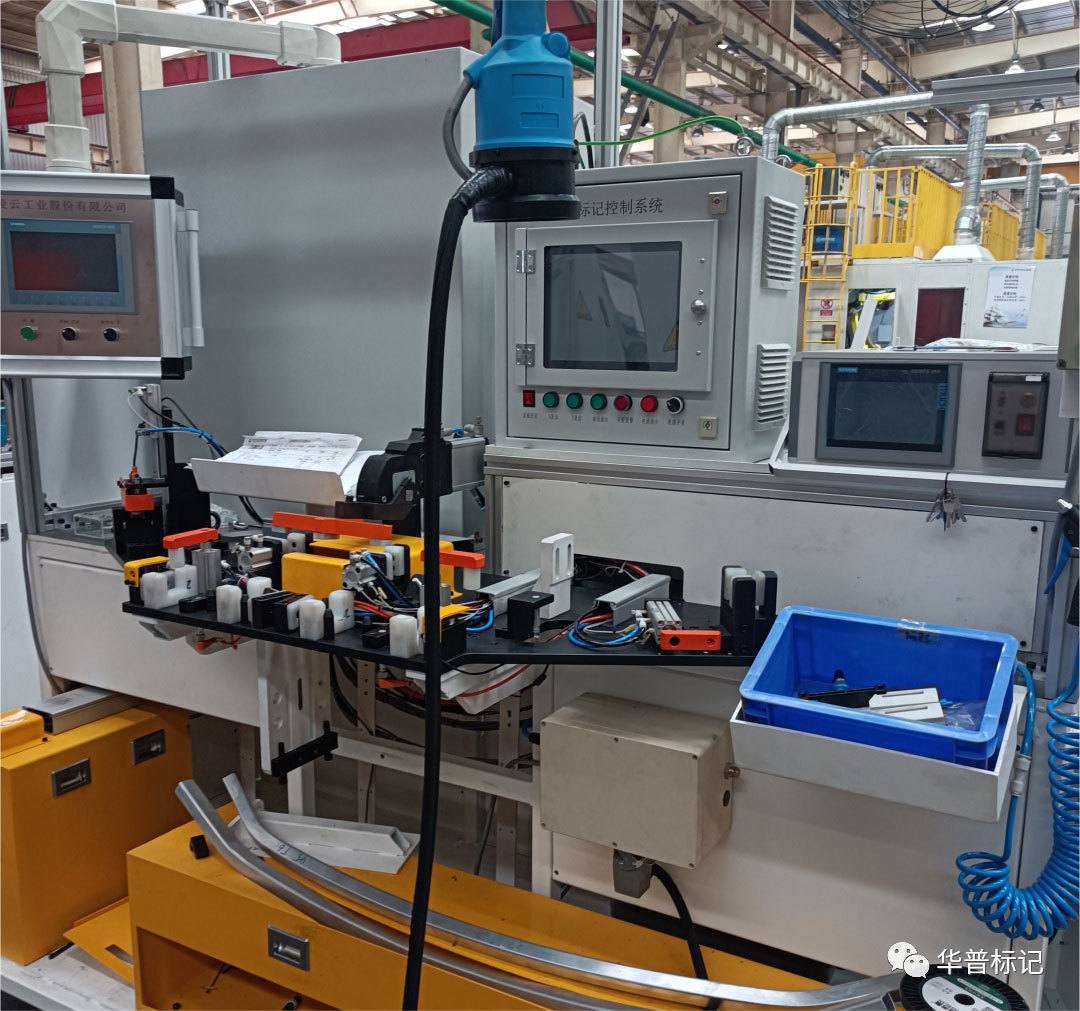 The marking software of DBS-6D J1540 integrated marking workstation is simple and easy to learn, the operation interface is intuitive and clear, and the operator can get started quickly. In addition, the workstation adopts Industrial control system, and the cabinet is equipped with lockable casters, which is convenient for users to move and fix at any time. It has strong anti-interference ability and environmental adaptability, and can be applied to complex working environments.
Marking rendering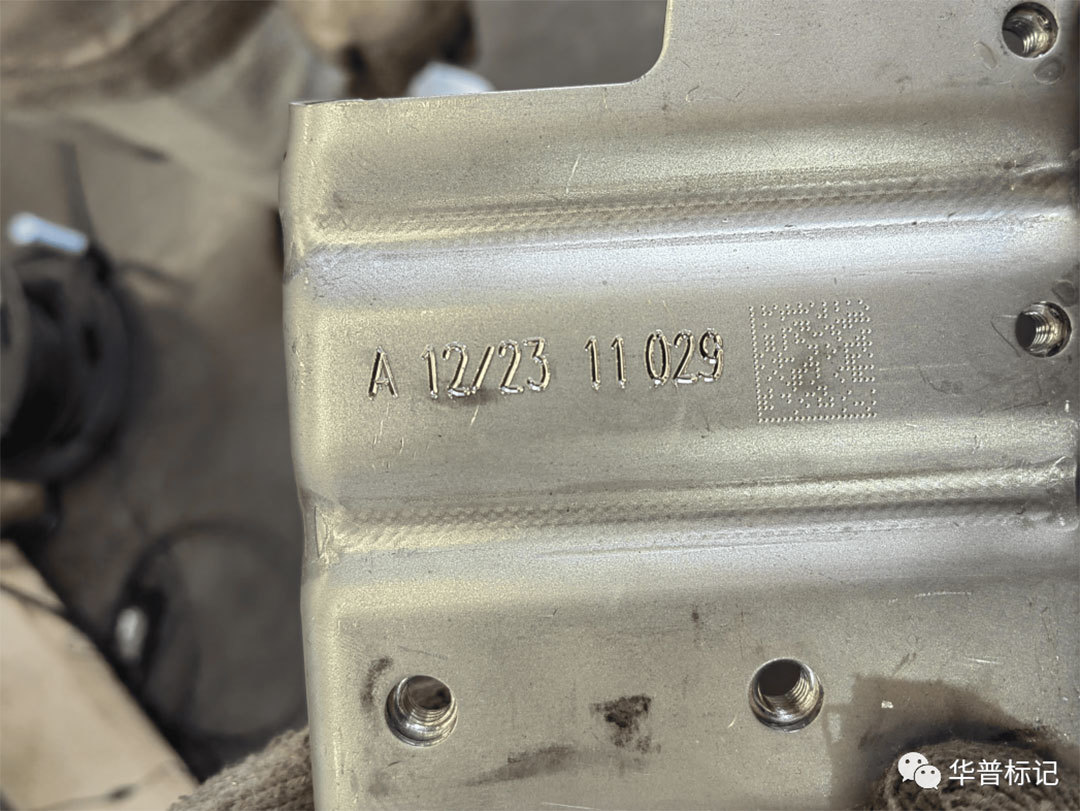 Huapu Marking uses mature engraving and marking technology to ensure smooth lines, clear fonts, deep marking depth, and long-lasting generated content, perfectly solving the marking and identification solution for customers.
If you are interested in our marking plan
You can call 023-68203368 Contact us~
Company Profile
Chongqing Huapu Precision Machinery Co., Ltd. is one of the first companies in China to develop and produce industrial marking printing equipment. For 27 years, we have been committed to the field of industrial marking, Always insist on 'there is no best, only better' We strive to build a leading brand of domestically produced marking machines with the spirit of ". We have an experienced and skilled software and hardware research and development team. We independently develop chips and software that are applied to needle engraving laser technology, portable desktop integrated devices, and non-standard design and manufacturing to meet customers' personalized printing requirements. At the same time, we also provide customers with lifelong free software and chip upgrade and replacement services. Huapu service outlets are all over the country to provide you with comfortable printing Provide strong support.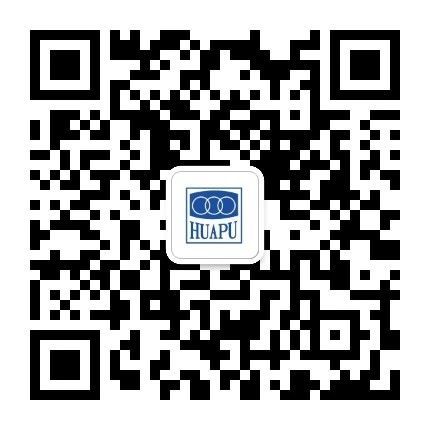 Scan the code to follow the latest news
Pointing | Scribing | Laser Marking
Leading brand of domestic industrial marking machines
mailbox:info@huapumarking.cn
website:www.huapumarking.cn
phone:+86-400-682-8180;+86-023-68203368